Message from the Director
I want to support it graciously, kindly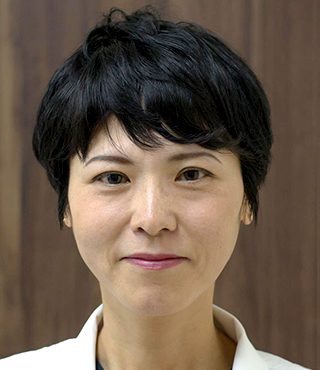 Director / Physician
Mika Washio
Japan Travel Agency Medical Association Certified Physician
Member of the Japanese Society for Traveling Medicine
Industrial physic
ACLS Provider
Certified by the Japan Society of Traveling Medicine Safety Administrator
I am aiming for a doctor by the influence of a psychiatrist's father. After graduating from the department of medicine at Hyogo College of Medicine, he studied at Osaka Medical University's Department of Internal Medicine and was enrolled as a research student at the same medical doctor's cardiovascular group. After that, I worked at a general medical hospital and worked at a general department outpatient clinic at a university hospital and learned about psychiatric disorders as a general internal medicine at a psychiatric hospital, while dealing with internal medicine in general. After living in Canada for about 2 years, after returning to Japan, he worked as a medical doctor while engaged in overseas medical care transportation and reached the present.
I was able to assist you in transferring medical treatment to a Japanese hospital by Japanese people who have been feeling ill or injured overseas, such as overseas medical transport. From that experience, I realize that there is a need for medical treatment that is not seen in the usual way. From now on I think that we will further increase the necessity if we think that exchanges with countries all over the world will progress.
Basically, when you are sick or injured abroad, it is best for you to receive treatment until it gets almost healed at the local medical institution. However, when receiving medical treatment abroad, there are also cases where it is greatly different from Japan, so the principal and his / her family are often confused by the difference. Especially when I become hospitalized treatment at a medical institution abroad, I feel the difference strongly. Therefore, it is also true that some people are hoping to transfer to a Japanese hospital and receive treatment. The reasons are as follows: 1) Because of medical technology problems, we can not receive adequate treatment. 2) In overseas, there is a strong idea that "medical business is a business", and although medical treatment was received, its medical expenses are high and payment becomes difficult. 3) Due to diseases such as cerebral infarction, if long-term treatment is required or communication with medical staff can not be taken well, it is difficult to successfully receive treatment such as rehabilitation. For these reasons, even if the risk of transporting is actually high, people who have returned to Japan and can receive treatment are also increasing.
I think that maintaining health is the most important without receiving medical care abroad like this. Before traveling abroad, we will do a health examination and a dental checkup to understand our own health condition well, and depending on the place of departure, consideration of vaccination is also important. It becomes important to fully understand your body.
I would like to support you gracefully, so that people traveling overseas for work and travel can be relieved. Please do not hesitate to ask staff including me anything.
Staff introduction
I'd like you to take care of me and take home the safe place.

Receptionist / Yukie Nakagawa


BLS provider

When I stayed in France with my family, I experienced differences in medical conditions between Japan and overseas. I am willing to support for overseas Japanese who are active in studies and work.

For everyone who will pick you up at the clinic, I'd like to ask doctors and nurses to worry about anything and wish to bring safe back home. I will be in charge of support for that.

It will be helpful for
everyone

Nurse / Aimi Fukuoka
Japan Travel Agency Medical Society Certified Nurse・
ACLS Provider

He was involved in nursing a wide range of diseases from newborn babies to adults as a nurse in the intensive care unit. After that, I have also experienced medical treatment of Japanese people, mainly in the Philippines, while interpreting, arranging, and insurance procedures at the local hospital reception of Japanese residents staying in India etc.

We will make every effort to make use of those, especially those who are stationed in the Asian region and those who travel and consultation and medical care transportation.

Careful consideration
as a nurse

Nurse / Ken Naganori
Japan Traveling Medical Association Certified Nurse
· ACLS Provider
· BLS Provider

After studying in the United States after graduating from high school and returning to Japan, she got a nurse license while working as a nurse assistant. After that, I will study alone again in America. I also experienced troubles at the time of my study abroad, and I had an uneasy experience by myself.

When working as a nurse, patients and their families often listen to their uneasy feelings, so that they can alleviate these concerns as much as possible, we value the feelings of compassion as a nurse, and even a little I hope it helps.